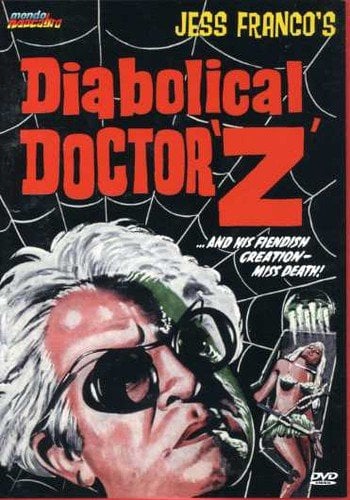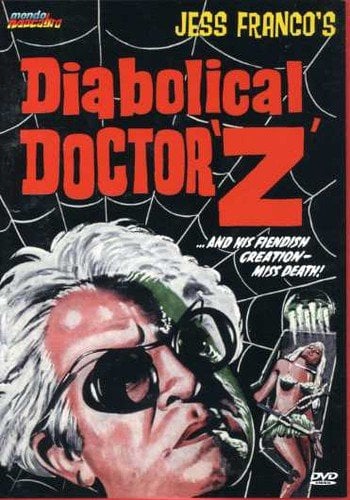 DIABOLICAL DR Z
$5.00 / On Sale
Officially OOP! Get it while it lasts!
Dr Z creates a mind control machine. Rejected by the medical establishment as mad, he suffers a fatal heart attack. His daughter decides to take revenge on the men who did down her dad. Using his devious device, she brainwashes a sexy go-go dancer and turns her into a deadly killing machine. First she seduces her victims... then she dispatches them with her poison tipped finger nails. Mondo Macabro is proud to present Jesus Franco's masterpiece for the first time ever on DVD.
* Featurette: The Diabolical Mr Franco
* Theatrical Trailer
* Brand new transfer from the original negative, 16-9 anamorphic
enhanced
* English language soundtrack
* French audio track with removable subtitles
* US release alternate titles
* Huge gallery of rare posters and stills
* Cast and crew biogs
* Interactive menus
* Scene access
* Howard Vernon Easter egg!