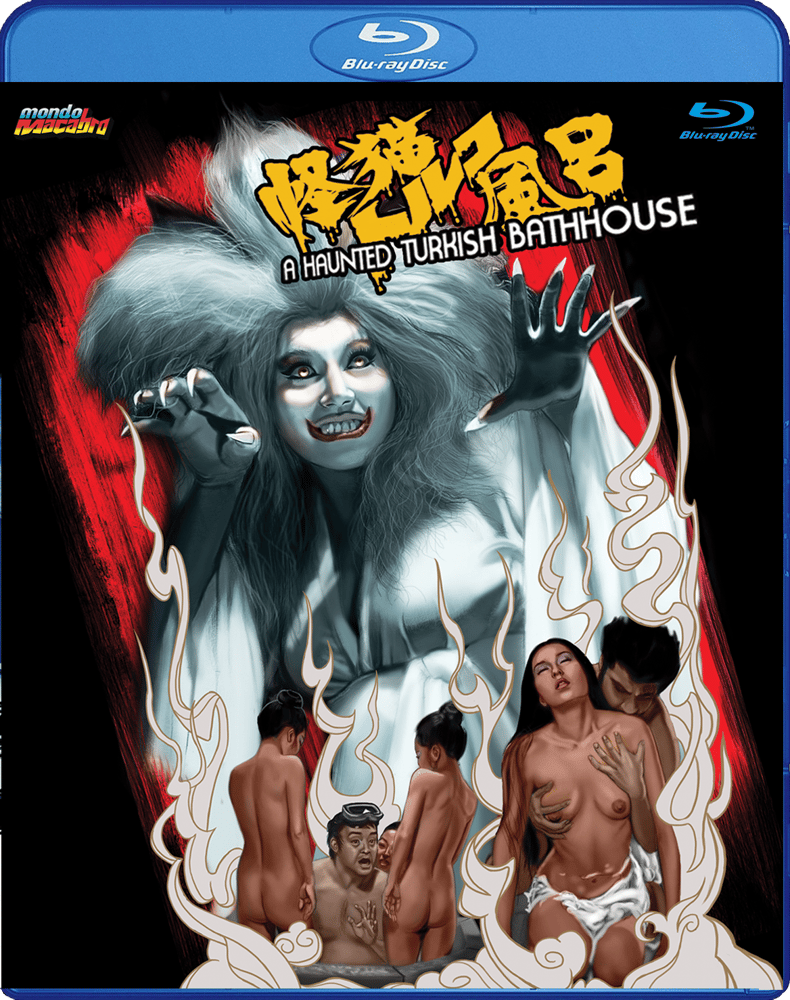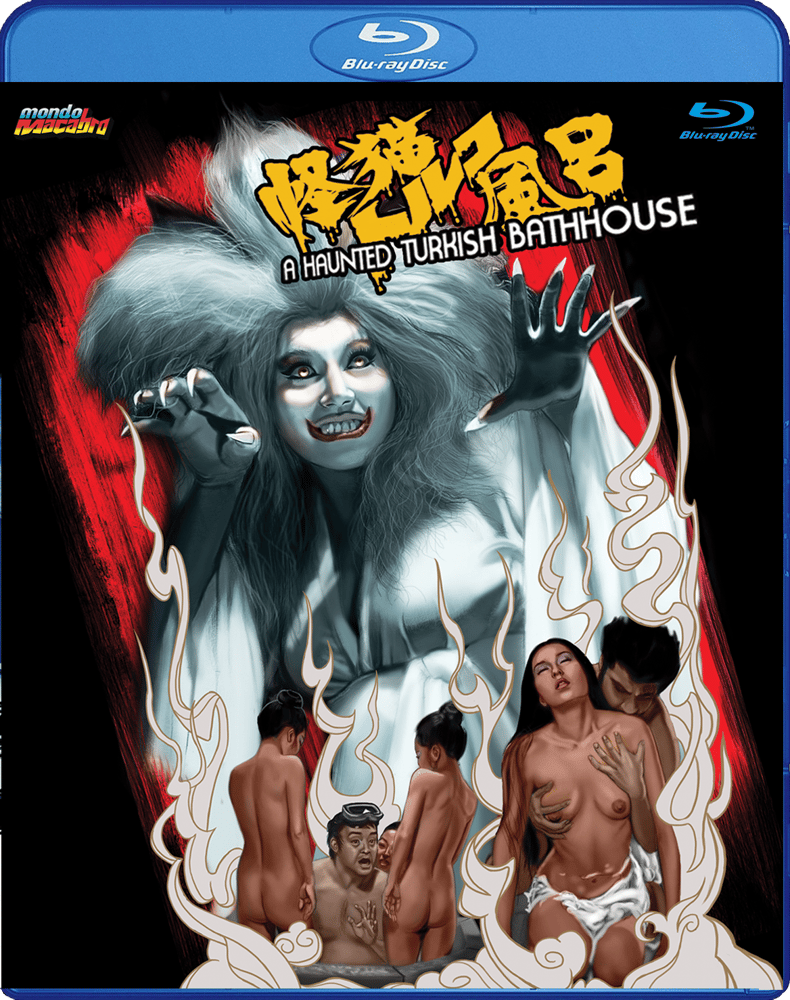 HAUNTED TURKISH BATHHOUSE - retail edition
$20.00
IN STOCK and shipping now!
(Please note that the eventual cover of this edition will be slightly altered to keep the uptight powers-that-be at Amazon, etc, happy.)
A Haunted Turkish Bathhouse features Nikkatsu star Naomi Tani as an abused wife sold to a brothel to cover her husband's debts. The deceitful husband is actually behind it all, in cahoots with the brothel madame, who is his lover. Tani discovers the truth and gets tortured to death. However, the dead woman's soul seeks vengeance from a most unusual quarter.
The film is a bizarre mixture of Japanese erotica, gangster film and "ghost cat" horror movie. All popular genres in the 1960s and 70s. It's a heady cocktail and makes for an entertaining and unpredictable film that rocks along at a giddy pace. Director Yamaguchi is best known for his Delinquent Girl Boss and Sister Street Fighter movies as well as the Sonny Chiba film Wolf Guy.
DISC FEATURES
Region A coded US home video premiere
Japanese language track with optional English subs
82 minutes, widescreen 2.35:1, color
Brand new 2K restoration from the original negative
Brand new interview with Patrick Macias about Toei exploitation cinema in the 1970s
Brand new audio commentary by film scholar Samm Deighan
Trailer