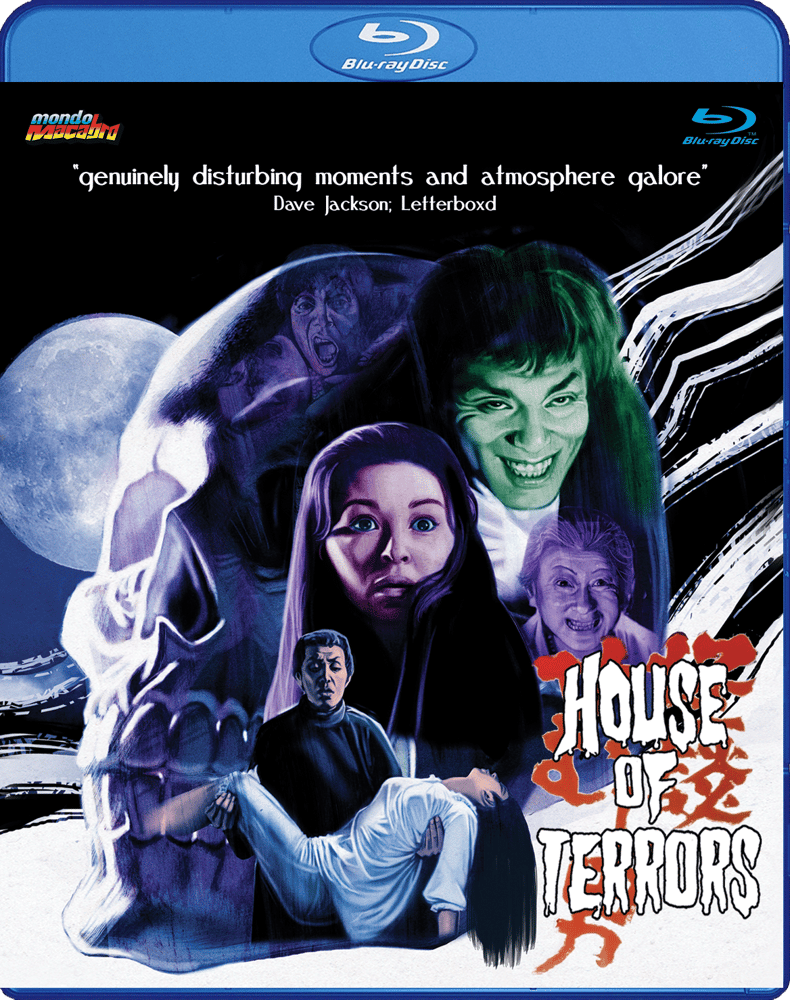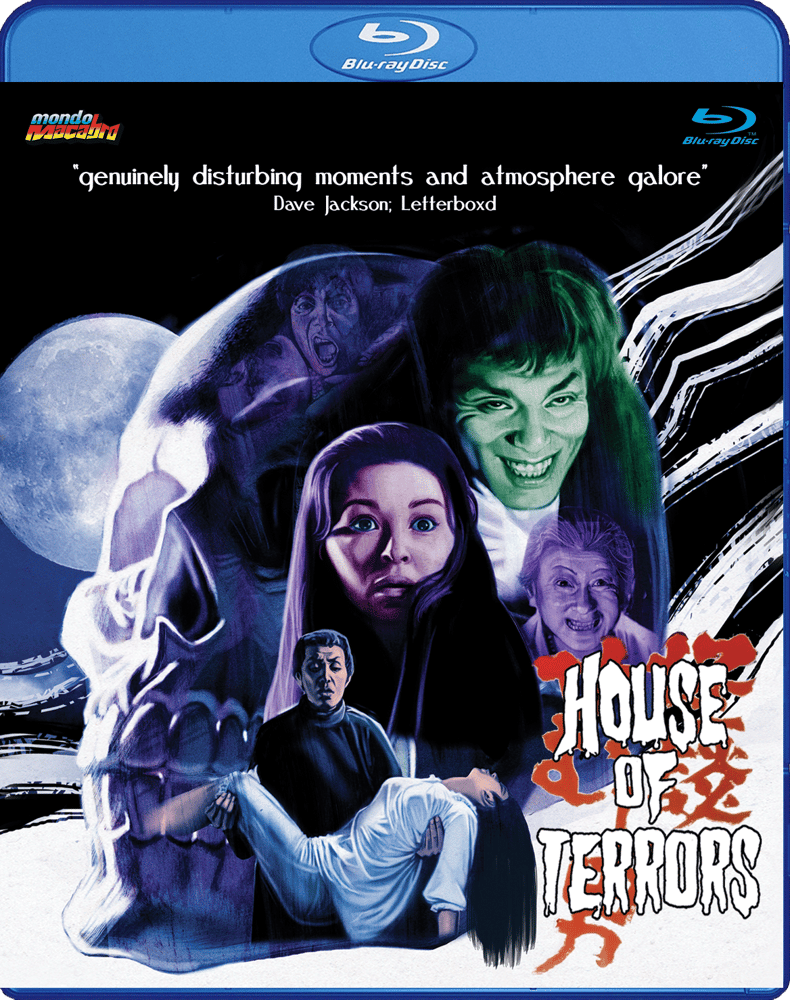 HOUSE OF TERRORS - retail edition
$20.00
*IN STOCK!
A recently widowed woman discovers that her former husband, who died in an insane asylum, owned a remote country mansion. She and a group of friends go to the villa and find a weird demonic statue in the hallway. They are joined by a hunchback caretaker who tells them of the numerous murders that have occurred there. Soon the guests begin to hear strange noises including disembodied laughter, and feel that they are being stalked by a disturbing presence that haunts the mansion.
A rare Japanese film that was heavily influenced by US and European Gothic cinema of the 1960s, such as Mario Bava's Mask of Satan and Robert Wise's The Haunting. Filmed in luminous black and white widescreen the film is a classic of Gothic horror with many genuinely scary scenes. Packed with bizarre characters and strange occurrences the film builds to a surprising and horrifying climax.
Director Hajime Satô is best known for his 1968 film Goke, Body Snatcher from Hell.
This is the film's first US release and a world premiere on Blu-ray.
DISC FEATURES
Region A coded US home video premiere
Japanese language track with optional English subs
82 minutes, widescreen 2.35:1, B&W
Brand new 2k restoration from the original negative
Brand new introduction to the film by Patrick Macias, author of Tokyoscope
Brand new intro to Toei horror by Patrick Macias
Brand new audio commentary by film scholar Tom Mes
Trailer