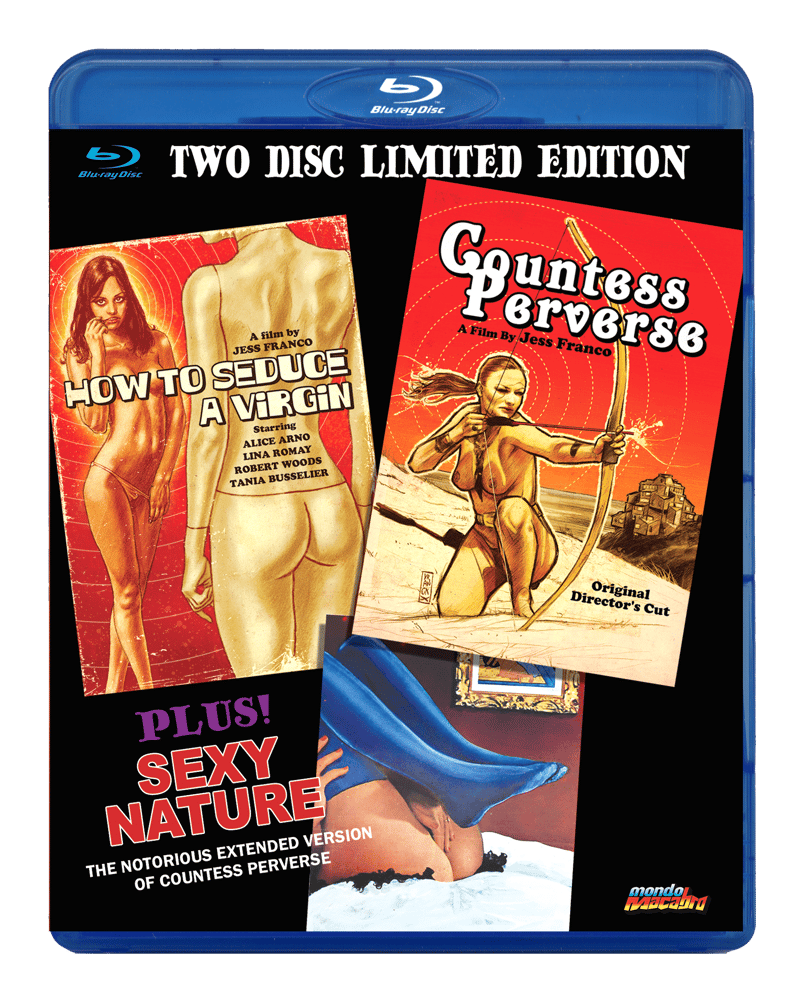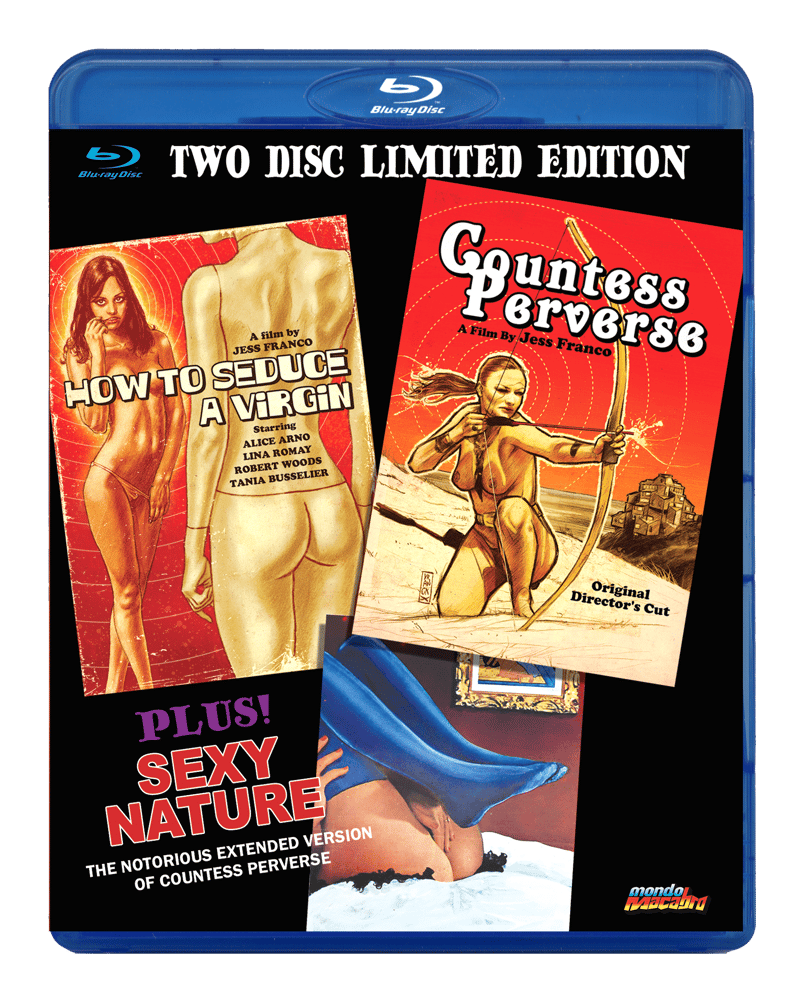 JESS FRANCO TRIPLE BILL 2-disc limited edition Blu-ray
$45.00 / Sold Out
GONE, GONE, GONE! This release is now officially OOP!
2-DISC NUMBERED L.E. featuring the following:
1080p hi-def presentation featuring two versions of COUNTESS PERVERSE via seamless branching, including the 101 minute general release cut known as SEXY NATURE or LES CROQUEUSES.
1080p hi-def presentation of HOW TO SEDUCE A VIRGIN aka PLAISIR A TROIS.
Interviews with Robert Woods, Alain Petit, and Stephen Thower.
12-page booklet with liner notes by Pete Tombs
Bonus CD of the album 'Distortions' by Blue Phantom, featuring music found in COUNTESS PERVERSE as well as Franco's SINNER.
Uncensored cover art by Gilles Vranckx.
Region 'A' locked.
Ltd. to 1000 copies. Due to an expiring license on these titles, we are uncertain whether or not this edition will be repressed. If it sells out quickly, we may do another 500 to 1000 copies without the booklet or CD, but still available only at this store or certain indie retailers. We have no plans for a general retail release at this time.
*Please note that any item purchased along with this pre-order will not ship until all items are available.
***PLEASE NOTE: We can no longer process credit/debit orders through Stripe. However, you can still pay with a card through Paypal EVEN IF YOU DON'T HAVE A PAYPAL ACCOUNT. Just choose "Pay with a debit or credit card, or PayPal Credit" once taken to the Paypal checkout and you will be able to use your card without signing up for Paypal itself.***