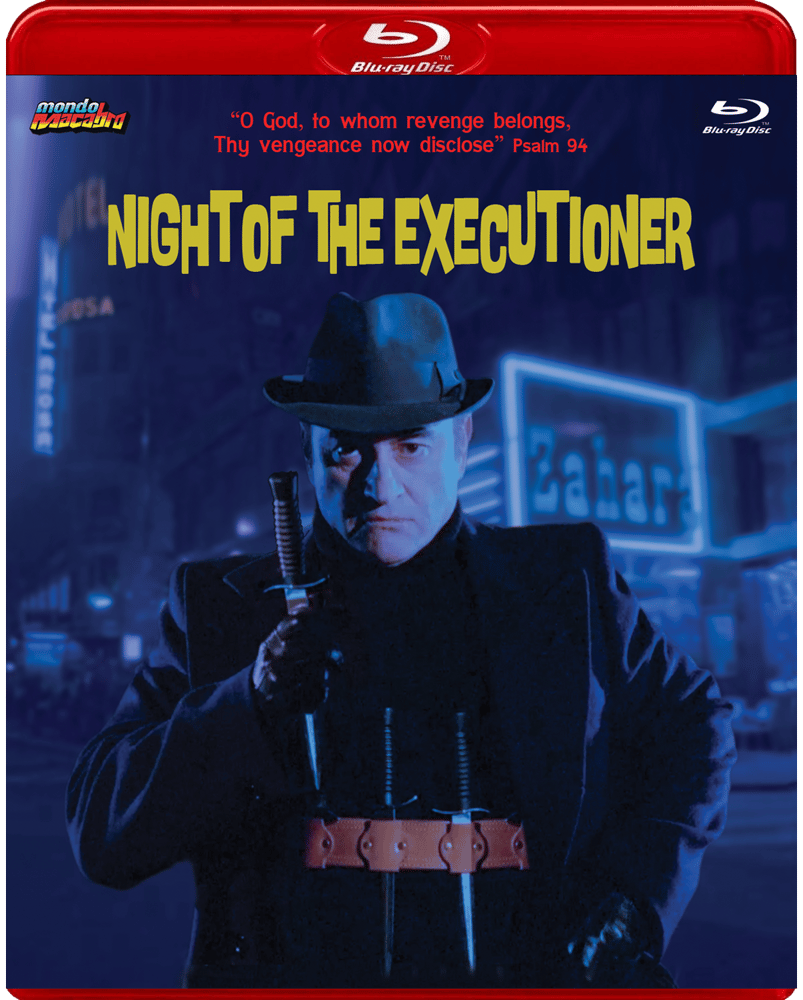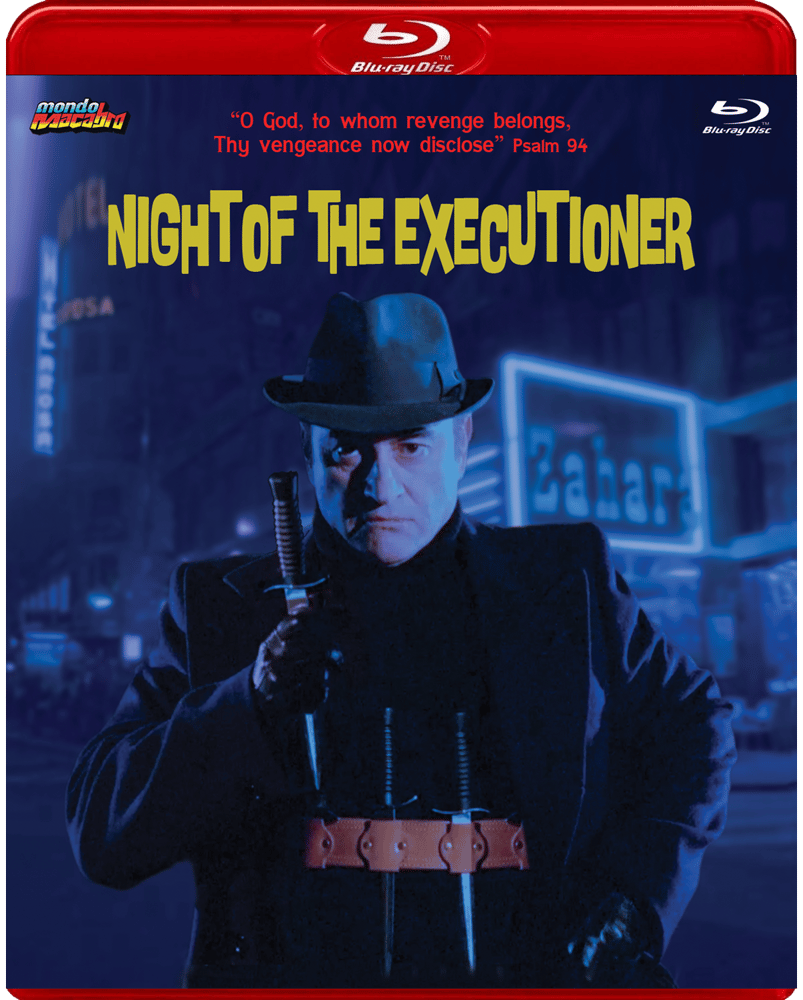 NIGHT OF THE EXECUTIONER - Limited Red Case Edition
$27.00
*AVAILALBLE NOW!
**LIMITED TO 1500 COPIES. Limit one copy per customer**

***PLEASE NOTE that any item purchased along with this pre-order will not ship until all items are available. SORRY WE CANNOT COMBINE ORDERS WITH PRE-SALE ITEMS WITH ANOTHER SEPARATE ORDER.***


****NEW POLICY ALERT! DUE TO PAYPAL'S NEW FEE POLICIES WE CAN NO LONGER ACCEPT CANCELLATIONS OF PRE-ORDERS! MAKE SURE YOU ARE READY AND ABLE TO MAKE THE PURCHASE BEFORE CHECKING OUT! ****

NIGHT OF THE EXECUTIONER (1992)

Dr Hugo Arranz (Paul Naschy) is commemorating his 50th birthday with his wife and daughter. As the celebrations reach their height, the family are terrorized by a gang of violent street thugs who have broken into their home. Initially the gang are after jewels and cash. But once they have their helpless victims tied up and defenseless, their thoughts turn to violence. They rape Arranz's wife and daughter and then, annoyed by the doctor's protests, they cut out his tongue and leave him for dead.
Arranz survives the attack and recovers after a stay in hospital. Abandoning his medical practice, he seeks vengeance on the men and women who destroyed his life. He embarks on a strenuous course of physical training, involving knives, guns and punishing bouts of weight lifting. Finally, he is ready to go in pursuit of his prey. But to track them down, he must enter the sleazy underworld which his potential victims inhabit. In the process, Dr Arranz begins to learn much, not only about his targets but also about himself.
NIGHT OF THE EXECUTIONER was Paul Naschy's last complete film as writer/director/ actor. It's a shocking and thrilling ride into the dark underbelly of the city and a true tribute to its star's ability to craft exciting and thought provoking entertainment.
DISC FEATURES
Region Free
Brand new 4K restoration from the original negative
Spanish language track with optional English subtitles
Audio commentary by Rod Barnett and Troy Guinn of the Naschycast
Interview with Sergio Molina
Interview with actor Pepe Ruiz
Interview with actor Manuel Zarzo
LIMITED EDITION FEATURES
Full color booklet with a brand new essay on the film by Troy Howarth; 1500 numbered copies in the usual red case