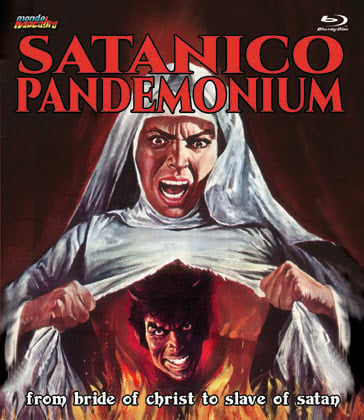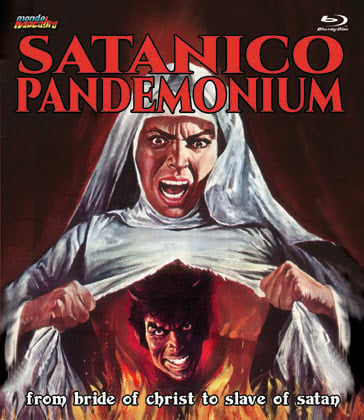 SATANICO PANDEMONIUM - retail edition
$15.00 / On Sale
In the spirit of Ken Russel's THE DEVILS this is one of the most subversive, violent and shocking films ever made about the religious life. With a stunning performance from the often naked Cecilia Pezet, the film inspired the Salma Hayek character in Tarantino script of FROM DUSK TILL DAWN.
Sister Maria (Pezet) is known in the convent for her good works and charity, but, in the secret depths of her sexual fantasies, she is tormented by visions of another world - a world where her forbidden passions are allowed to run free. In this world Satan is her master.
As her acts of violence and blasphemy mount, Maria realizes that she has been chosen by the Devil to destroy the convent and lead her sister nuns into hell!
DISC CONTENTS
Two different HD presentations of the film***
Region Free
In Spanish with optional English subtitles
Brand new audio commentary by film historians Kat Ellinger and Samm Deighan
Filmed interview with co-director & writer