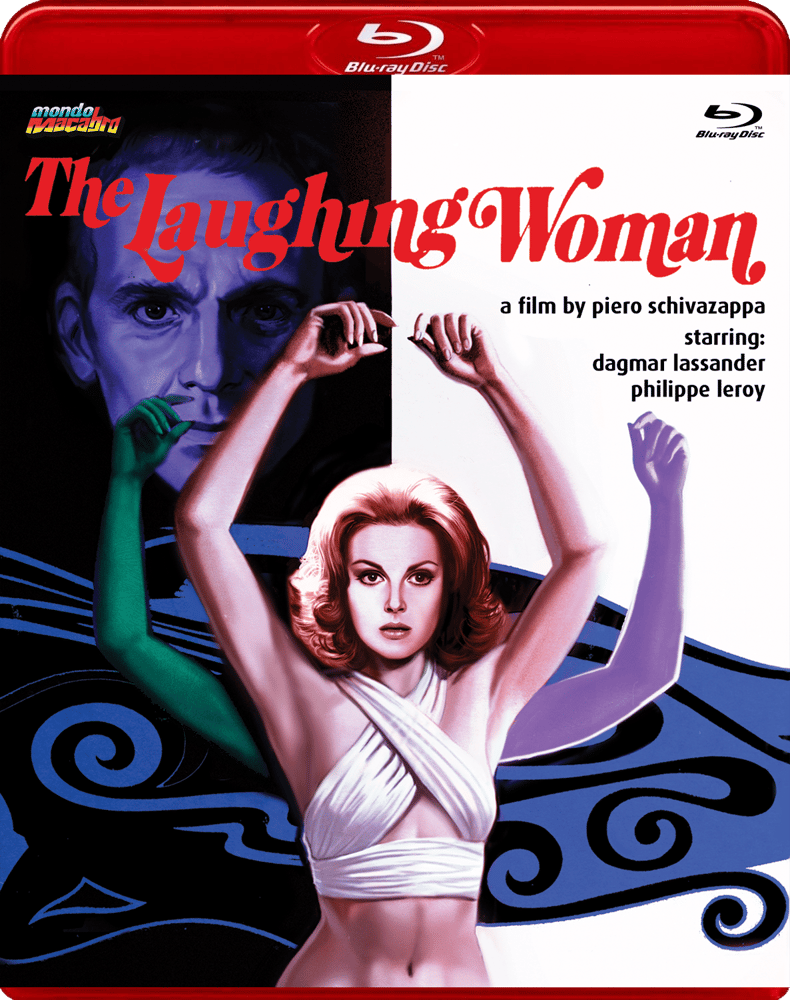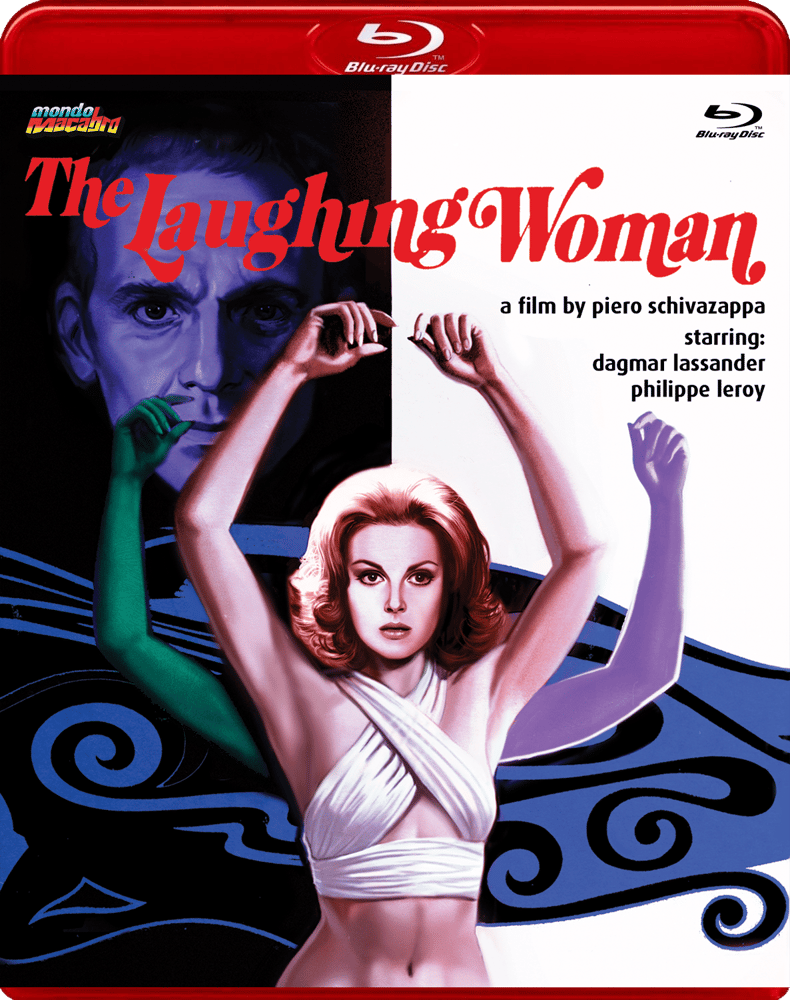 THE LAUGHING WOMAN - Limited Red Case Edition
$28.00
IN STOCK AND SHIPPING NOW!
**LIMIT ONE COPY PER CUSOMER**
***PLEASE NOTE that any item purchased along with this pre-order will not ship until all items are available. SORRY WE CANNOT COMBINE ORDERS WITH PRE-SALE ITEMS WITH ANOTHER SEPARATE ORDER.***
****NEW POLICY ALERT! DUE TO PAYPAL'S NEW FEE POLICIES WE CAN NO LONGER ACCEPT CANCELLATIONS OF PRE-ORDERS! MAKE SURE YOU ARE READY AND ABLE TO MAKE THE PURCHASE BEFORE CHECKING OUT!****
In this deliciously twisted pop art extravaganza, Dagmar Lassander plays Maria, a woman employed in the press office of a large philanthropic organization run by the stern Dr Sayer. One Friday she visits his house to collect some journals. She accepts a drink from him and the next thing she knows she is chained to a metal frame in a room bathed in a sickly red light. Sayer tells her she is now his prisoner and he can do anything he likes with her – even kill her.
What follows is an astonishing game of cat and mouse, as Maria uses all her skills to stay alive, while secretly exploring Sayer's weaknesses. As the story progresses we start to see the characters in a very different light. Is Sayer the demonic psychopath he claims to be? And is Maria really the innocent victim?
With its iconic, late 60's production design and a brilliant music score by renowned composer Stelvio Cipriani, THE LAUGHING WOMAN is a stylish and sophisticated entertainment that questions all our prejudices and preconceptions about the relationship between men and women.
DISC FEATURES
Region free world Blu-ray premiere
1080p presentation from a 4k restoration of the OCN
Choice of English or Italian audio, with optional English subtitles
Interview with writer/director Piero Schivazappa
Audio commentary by film scholar Kat Ellinger
Video essay on the film's production design from Rachael Nisbet
Animated foto-novel by Jacques Spohr
Trailers
LIMITED EDITION FEATURES
Brand new cover art by Justin Coffee, 20 page booklet featuring brand new writing on the film by Italian film expert Roberto Curti, 1500 numbered copies in the usual red case