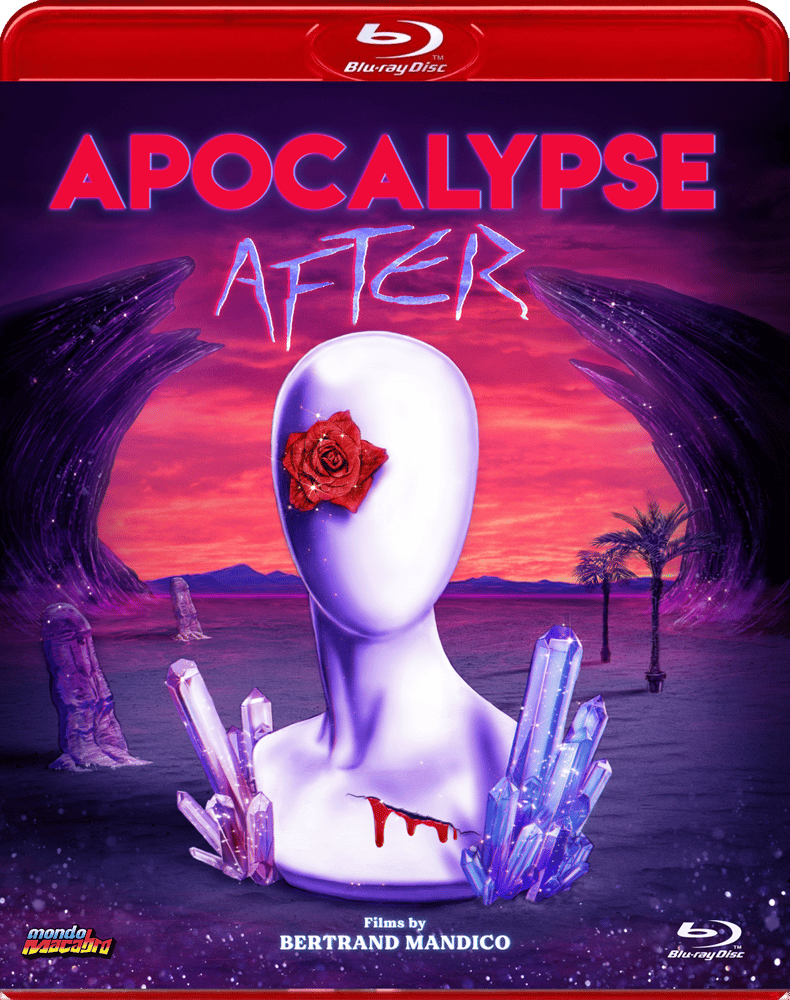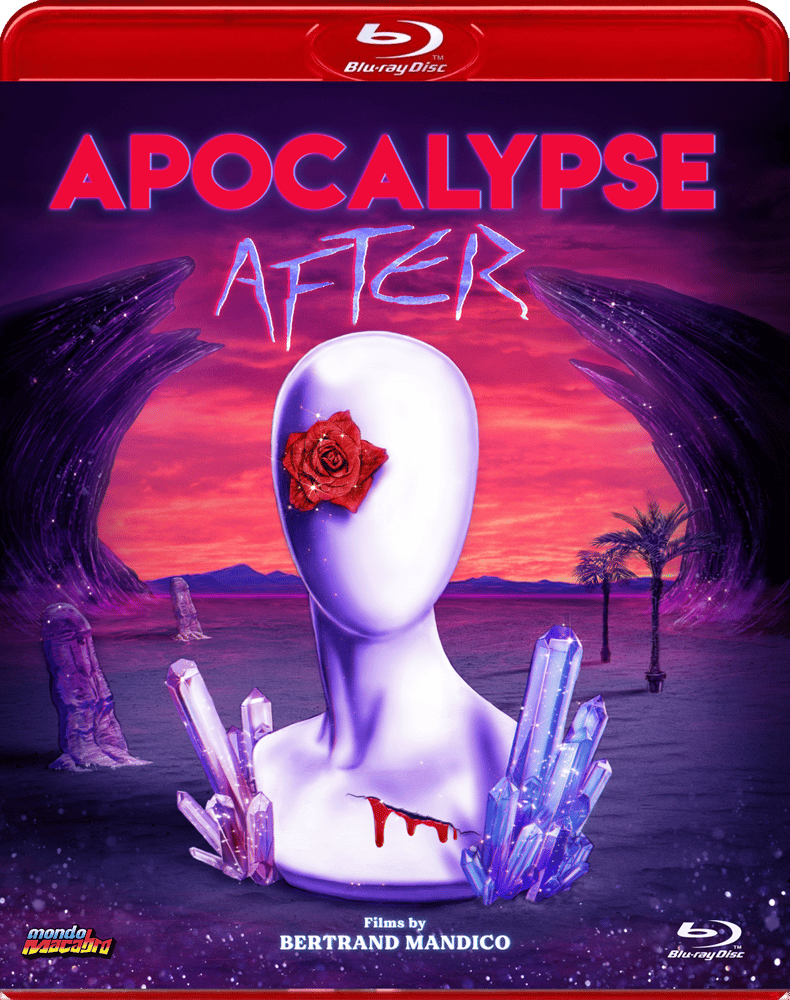 APOCALYPSE AFTER: FILMS BY BERTRAND MANDICO - Limited Red Case Edition
$25.00
In stock and shipping now!
**LIMIT ONE COPY PER CUSOMER**
Bertrand Mandico is one of world cinema's most visionary and original film makers. He began work as an animator and went on to win many awards for his short and medium length films. In 2017 his first feature, THE WILD BOYS, was released to great acclaim and was followed in 2021 by his second full length feature AFTER BLUE. He is currently working on a new feature – SHE IS CONAN.
Mandico makes films that are unlike anybody else's. His work has an astonishing beauty mixed with moments of dark humour, cruelty, eroticism and melancholy. The textures, colors, secretions and sounds from which he constructs his films create a seductive and immersive world that envelopes the viewer, drawing us into a magical and mysterious place where almost anything could happen next.
This Region A locked BD50 contains 11 films by Bertrand Mandico, all in glorious HD:
APOCALYPSE AFTER
BLUE CAVALIER
BORO IN THE BOX
DEPRESSIVE COP
ANY VIRGIN LEFT ALIVE?
HE SAID HE IS DEAD
LIVING STILL LIFE
OUR LADY OF THE HORMONES
PREHISTORIC CABARET
SALAMMBO
THE LIFE AND DEATH OF HENRY DARGER
LIMITED EDITION FEATURES
20-page full color booklet featuring art and design work by Bertrand Mandico
Brand new cover art by Gilles Vranckx
1500 numbered copies in the usual red case
*Please note there will not be a standard retail edition of this release*