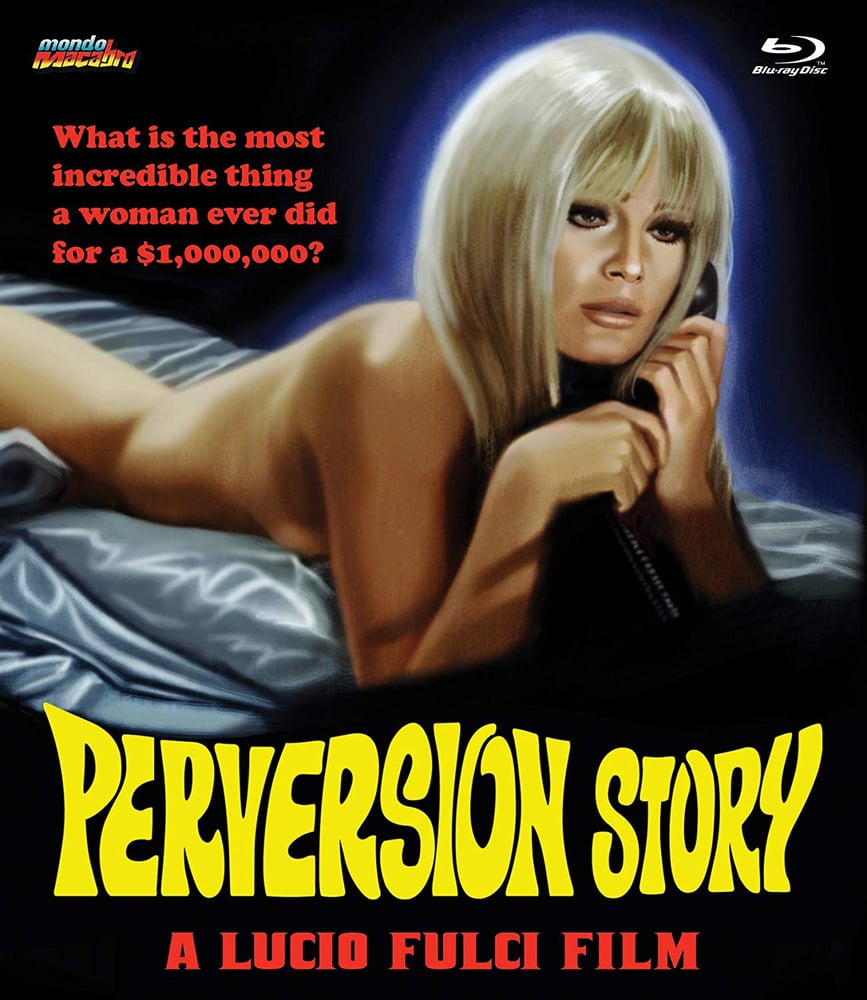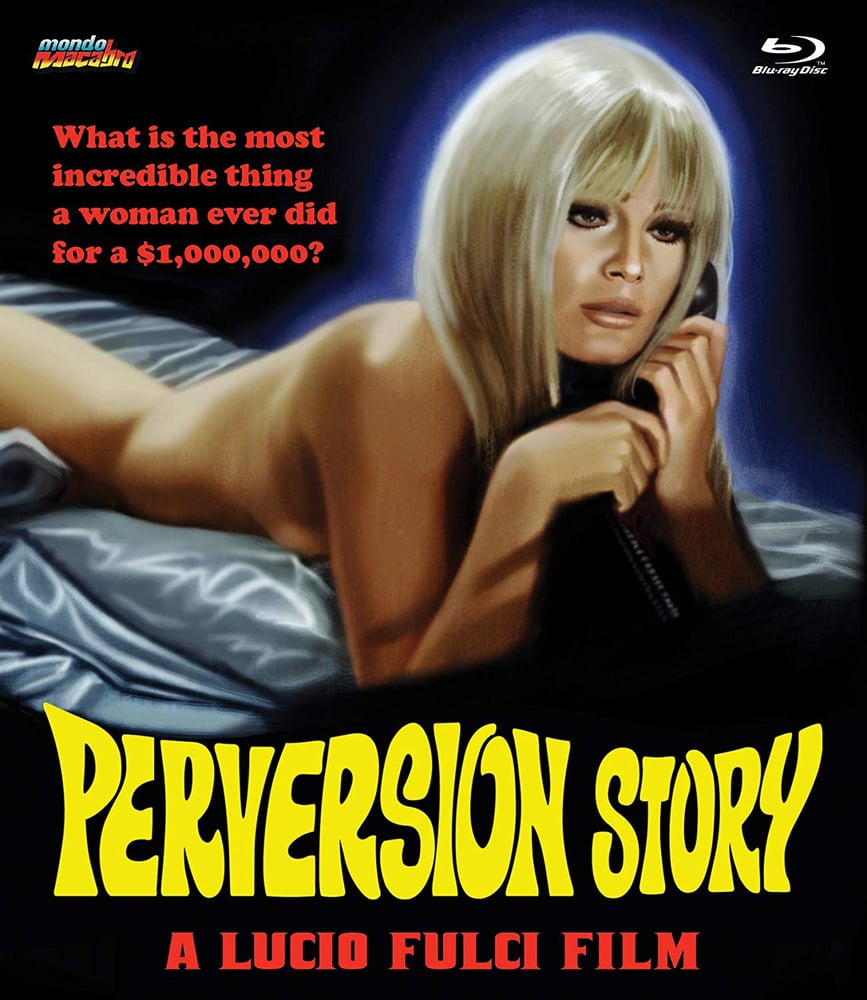 PERVERSION STORY - retail edition
$20.00
THIS IS THE RETAIL EDITION, NOT THE LIMITED EDITION! THERE IS NO SLIPCOVER FOR THIS VERSION!
Dr. George Dumurrier is looking for money to expand the San Francisco based clinic he runs with his brother. He is also having an affair with Jane, a glamorous fashion photographer. When Dummrrier's wife Susan dies following an asthma attack, leaving him a million dollar insurance payout, it seems that all his problems are solved - until an anonymous phone call sends him to the Roaring 20s strip club where he is astonished to discover that its featured performer, the dangerously desirable Monica Weston, looks exactly like his dead wife. As he tries to unravel this mystery, George learns that the police are now investigating his wife's death and that he is under suspicion.
Masterfully directed by Lucio Fulci, this film just predates LIZARD IN A WOMAN'S SKIN and is equally compelling, mysterious and seductive. This fully restored Blu-ray premiere is the longest version available.
Disc content includes:
Region free
HD transfer from original negative, with extra scenes sourced from 35mm print, exclusively color timed to match the HD master
English and Italian language tracks, with optional English subtitles
Interview with star Jean Sorel
Interview with star Elsa Martinelli
Interview with Stephen Thrower, author of Beyond Terror: The Films of Lucio Fulci
**PLEASE NOTE that any item purchased along with this pre-order will not ship until all items are available. SORRY WE CANNOT COMBINE PRE-ORDERS WITH ANOTHER ORDER. **
***PLEASE NOTE: We can no longer process credit/debit orders through Stripe. However, you can still pay with a card through Paypal EVEN IF YOU DON'T HAVE A PAYPAL ACCOUNT. Just choose "Pay with a debit or credit card, or PayPal Credit" once taken to the Paypal checkout and you will be able to use your card without signing up for Paypal itself.***